California is the most populous state in the nation. With slightly more than 39 million people (according to 2016 estimates), California is the nation's most populous state—its population is almost one and a half times that of second-place Texas (28 million). One of every eight US residents lives in California.
California Ten Largest Cities by Population:
Los Angeles:  4,094,764 1.1
Located in Southern California, the most populated city in California contains ocean frontage and mountains. It is the only city in the United States with a mountain range that separates portions of the city. Los Angeles has one of the largest ports in the United States for import and export trade, has a major airport and is considered the birthplace of the entertainment industry.
San Diego 1,376,173 1.3
San Diego is located near the Mexico border and is known for having some of the finest weather in the world. San Diego beaches are one of the top tourist attractions but there are also several theme parks – Sea World, San Diego Zoo, San Diego Zoo Safari Park and an amazing Balboa Park filled with 13 museums.
San Jose  1,023,083 1.6
Located south of San Francisco in Northern California, San Jose is an inland city that grew and expanded, attracting high tech business when there was ample land and a pro-business policy. San Jose continues to lead the way with high-tech industries finding the weather and business climate favorable.
San Francisco  856,095 1.1
San Francisco is one of the most popular tourist attractions with the best natural branding around the globe. Golden Gate Park, Golden Gate Bridge, Alcatraz tours, cable car rides, and Pier 39 are a few of the icons that attract newcomers to one of the most dense cities, population-wise, in California.
Fresno  502,303 1.4
Fresno has grown because of the affordability factor. While many other cities have seen job loss, Fresno has attracted high-tech and professional companies and jobs, making it a desirable place to relocate.
Long beach 494,709 0.8
Long Beach has a thriving port next to Port of Los Angeles. The port brings many jobs and revenue to the city. It is located in Los Angeles County and has also had many jobs tied to the aeronautical industry.
Sacramento 486,189 1.0
Sacramento is the state's capital and has expanded, along with the government and industries surrounding it–nonprofit organizations, lobbyists, marketing companies, etc. Sacramento also has strong tourist appeal as one of the state's most historic cities and the best place for students to take trips tied to lessons about California history and politics.
Oakland 430,666 1.2
Oakland's great bay location across the bay and overlooking San Francisco makes it a popular attraction. Oakland Airport is considered a better option for many travelers because it has less fog than San Francisco Airport, and Oakland provides a gateway with its airport and roads that connect to San Francisco, San Jose and Napa.
Santa Ana  357,754 0.7
Santa Ana is the county seat of Orange County, the densest county in California. Poised to grow with plans on the slate to build high-rise mixed-use projects, Santa Ana is poised to increase its population.
Anaheim  353,643 1.6
Anaheim's growth continues, as does Disneyland and surrounding hotels, shopping, and businesses. With the state's top theme park by the numbers (around 15 million visit Disneyland Resort in a year) attracting such a large influx, one problem has been finding a supply of housing for workers servicing the tourism industry. Anaheim is the only city of the Top 10 without an airport.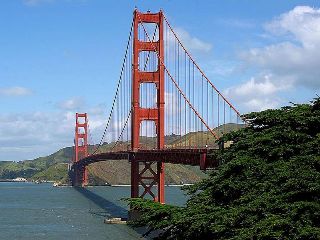 Drug Addiction Treatment Center
Find a drug rehab, alcohol rehab, drug addiction treatment center, alchol addiction rehab clinic near me
Drug Alcohol Addiction Treatment Center
California History Facts:
The first Spanish missionaries arrived in California in the 1700s, but California didn't become a U.S. territory until 1847, as part of the treaty ending the Mexican-American War. Shortly thereafter, the discovery of gold at Sutter's Mill in 1848 inspired a wave of settlers to head to the west coast in search of fortune. In 1850 California became the 31st state, and is now the third-largest state behind Alaska and Texas. With millions of acres of farmland, California leads the U.S. in agricultural production. The state is also home to famous cultural institutions and national parks including Hollywood, Disneyland, Yosemite National Park, Alcatraz, Angel Island and the Golden Gate Bridge.
Date of Statehood: September 9, 1850
Capital: Sacramento
Population: 37,253,956 (2010)
Drug Addiction Treatment Center
Find a drug rehab, alcohol rehab, drug addiction treatment center, alchol addiction rehab clinic near me
Size: 163,694 square miles
Nickname(s): The Golden State; The Land of Milk and Honey; The El Dorado State; The Grape State
Motto: Eureka ("I have found it")
Tree: California Redwood
Flower: Poppy
Bird: California Valley Quail
Interesting Facts
Following James Marshall's discovery of gold at Sutter's Mill in Coloma in 1848, California's population leaped from 14,000 to 250,000 in only four years. Between 1850 and 1859, miners extracted 28,280,711 fine ounces of gold.
California has the largest economy in the United States and, in 1997, was the first state to reach the trillion-dollar benchmark in gross state product. In 2012, California was ranked the ninth-largest economy in the world.
California grows more than 3.3 million tons of winegrapes on over 540,000 acres each year and produces roughly 90 percent of all U.S. wine.
The highest and lowest points in the continental United States are located within 100 miles of one another in California: Mount Whitney measures 14,505 feet and Badwater Basin in Death Valley is 282 feet below sea level.
Considered to be the hottest, driest place in the United States, Death Valley often reaches temperatures greater than 120 degrees Fahrenheit during the summer and averages only around two inches of rain each year.
With a trunk slightly greater than 102 feet in circumference, the General Sherman in Sequoia National Park is the largest living tree (by volume) in the world. It is estimated to be somewhere between 1,800 to 2,700 years old.
Southern California has about 10,000 earthquakes each year, although only 15 to 20 of them have a magnitude greater than 4.0.
Despite its urbanization and the loss of land to industry, California still leads the country in agricultural production. About one-half of the state's land is federally owned. National parks located throughout the state are devoted to the preservation of nature and natural resources.
Drug Overdose Deaths
In 2017, there were 2,199 overdose deaths involving opioids in California—a rate of 5.3 deaths per 100,000 persons, which is lower than the national rate of 14.6 deaths per 100,000 persons. The main driver of drug overdose deaths were those involving prescription opioids with 1,169 deaths in 2017. However, the greatest increase in opioid deaths was seen in cases involving synthetic opioids (mainly fentanyl): a more than twofold increase from 229 to 536 deaths over the past 2-years. Deaths involving heroin also increased in the same period: from 593 in 2012 to 715 deaths in 2017.
California Death-Related Stats
2,311 Deaths Related to Any Opioid Overdose, 2018
743 Deaths Related to Fentanyl Overdose, 2018
8,832 ED Visits Related to Any Opioid Overdose, 2018
19,808,224 Prescriptions for Opioids, 2018
Drug arrests have increased in many counties
Overall arrest rates in most counties have decreased markedly in the past few decades—but trends differ for various kinds of offenses. While arrest rates for property offenses have trended downward in all 58 counties, 30 counties saw rising arrest rates for drug offenses from 1989 to 2016. Statewide, the composition of drug arrests has changed as well: 42.9% of drug arrests were for misdemeanors in 1989, compared to 82.3% in 2016. Though most counties saw declining arrest rates for violent offenses, 13 counties—mainly rural or smaller coastal counties—had higher arrest rates for violent offenses in 2016 than in 1989.
Marijuana-related arrests in California
In 2014 California recorded 19,711 marijuana arrests. This does not include the unknown number of Californians that were cited for non-criminal possession infractions.
What Are The Laws On Marijuana In California?
California marijuana laws changed drastically with Proposition 215 and the decriminalization of possession of less than 1 ounce. Possessing for personal use, as long as it's less than 1 ounce, is only an infraction with no possible jail time involved. However, possession with intent to sell, possession or sale of more than 28 grams, and non-medical cultivation of marijuana are still serious crimes in California that often carry prison sentences.
Substance Use In California
Substance use and substance use disorders (SUDs) are often part of conversations, but not as frequently considered for their place in the health care system. Still clouded by stigma, substance use disorders are slowly beginning to be more broadly understood as chronic illnesses — and the health care system is beginning to identify, treat, and pay for them that way.  Substance use disorders are common. About 8% of Californians met the criteria for substance use disorder, but only 10% of people with a substance use disorder received any type of treatment.
• Alcohol use disorder was more prevalent than other types of substance use disorders. Six percent of Californians reported meeting the criteria for dependence on alcohol, compared to 3% for illicit drugs.
• Substance use disorders were most prevalent among young adults 18 to 25, occurring at nearly twice the state average rate.
• Use of alcohol and other drugs often begins in adolescence. By 11th grade, more than half of California
students have used alcohol and almost 40% have used marijuana.
• Alcohol accounted for more nonfatal emergency department visits than all other drug diagnoses combined.
• The number of heroin-related emergency department visits in California more than tripled between 2006 and 2017.
• California is undertaking a major effort to expand and improve its SUD services in Medi-Cal through the
Drug Medi-Cal Organized Delivery System (DMC-ODS) pilot program.
Substance use disorders (SUDs) occur when repeated use of alcohol and/or other drugs causes significant problems, such as failure to meet major responsibilities at work, school, or home; health problems; and or disability. Frequent, long-term use of substances can result in physical changes in the brain that may increase the likelihood of compulsive and destructive behaviors, and make it more difficult for people to recover, even when they are ready to quit.
Like other chronic diseases, SUDs can be prevented, treated, and managed. The chronic nature of addiction means that relapse is a continuing risk. However, treatment and support help people to recover from the effects of SUDs.
Behavioral therapy, which seeks to identify and help change potentially
self-destructive or unhealthy behaviors, can benefit people with a wide range of disorders. For some substances, including alcohol and opioids, behavioral therapy is best combined with medications that
can manage withdrawal, reduce craving, and decrease the physical "reward" from substance use. Peer support is another highly valued component of SUD recovery. Note that the term substance use disorder replaced the terms substance dependency, substance addiction, and substance abuse disorder in the diagnostic lexicon beginning in 2014. Both old and new terms are
used in this publication based on the diagnostic categories in use for data collection.
Substance Use Disorder Statistics:
About 8% of Californians, or 2.7 million people, met the criteria for substance use disorder in the past year. Six percent reported meeting criteria for abuse of or dependence on alcohol, and 3% reported meeting criteria for abuse of or dependence on illicit drugs.
The rate of substance use disorder among young adults (18 to 25
years) was approximately twice the overall average. Adults 26 and older
were nearly three times more likely to have alcohol use disorders than
illicit drug use disorders.
Over half of all adults reported using alcohol in the past month, compared to 9% of adolescents 12 to 17. More than one-third of young adults 18 to 25 reported binge alcohol use — multiple drinks on a single occasion —
in the past month.
Marijuana was the most commonly used illicit drug among all age groups, with young adults reporting the highest rate of use (34%) in the past year. Seven percent of young adults reported the use of cocaine in the past year. Less than 1% of all age groups reported heroin use.
California students' reported use of alcohol or drugs to get high increased dramatically from grade 7 to grade 11. A majority of high school juniors reported having used alcohol and more than one-third reported having used marijuana in their lifetimes. One in five juniors reported having used prescription pain medications to get high.
Alcohol, cold/cough medicines, and marijuana were the most frequently used substances among California 11th graders. About one in three reported having used alcohol or cold/cough medicines to get high four or more times in their lifetimes and one in four had used marijuana four or more times.
In 2017, 1,335 of the 1,882 deaths from opioid overdose in California involved prescription opioids. Death rates from heroin overdose have remained flat since 2014, after annual increases from 2011 to 2014. Deaths resulting from fentanyl overdose increased by more than 50% between 2016 and 2017.
Emergency department (ED) visits due to alcohol and other drug diagnoses varied geographically, with the Northern and Sierra region experiencing rates substantially above the state average. Opioid-related visits accounted for 5% to 9% of all substance-related ED visits in every region.
The rate of alcohol-induced deaths was almost three times higher among males than females; males were two times as likely as females to die as a result of drug use. Drug- and alcohol-induced death rates differed considerably by ethnicity, with American Indians / Alaska Natives having the highest rates.
Deaths resulting from drugs and alcohol were highest for those
between 36 and 64. The rate of drug-induced deaths for young
adults was significantly greater than the rate of alcohol-induced deaths. The reverse was true for those over 65.
In California and nationally, the rate of deaths from drug poisoning from all illicit and prescribed drugs has grown since 1999. In 2016, there were 4,700 drug poisoning deaths in California, up from 2,700 in 1999 (not shown). California's rate of drug poisoning deaths has been lower than the national rate since 2004 and stable since 2013, while the national rate has increased
The rate of nonfatal emergency department (ED) visits for heroin overdose was substantially higher for whites than other races, while the rate of ED visits for non-heroin opioids was nearly the same between whites, African Americans, and Native Americans.
Opioid use has been increasing in California, though the rates
of use and overdose are lower than in many states (not shown). The number of heroin-related emergency department visits in California more than tripled between 2006 and 2017. Nonheroin opioid-related ED visits nearly doubled during the
same time.
In the US, about 3% of adults had both a substance use disorder (SUD) and any mental illness during the past year — representing about one-third of all people with an SUD — and 1% had both an SUD and serious mental illness. Those ages 18 to 25 were more likely than older adults to have these co-occurring conditions.
One in 6 California women reported binge drinking in the three months before pregnancy, and 1 in 13 reported using alcohol during the third trimester of pregnancy. Both of these practices can have a negative impact on the health of the fetus, and were more common in white women, 1 in 5 of whom reported
binge drinking before pregnancy.
Substance Use Disorder Treatment
Treatment for substance use disorders is comprised of multiple service components. Some of these, which may be provided in outpatient or inpatient settings, include the following:
Behavioral Therapies
Motivational enhancement therapy helps people resolve their ambivalence about engaging in treatment
and stopping drug use, in order to evoke internally motivated change.
Cognitive-behavioral therapy teaches skills to identify and change problem behaviors and address other
life challenges that may influence the use of substances.
Family therapy addresses a youth's substance use problems while considering family dynamics that may
influence the youth's substance use and other risky behaviors.
Medication-Assisted Treatment
Medicated-assisted treatment (MAT) is the use of FDA-approved medications, in combination with counseling and behavioral therapies, to treat opioid or alcohol use disorder. Methadone and buprenorphine are two commonly used medications to treat opioid addiction. Naltrexone is used to treat alcohol and opioid use disorder.
Recovery support services are nonclinical services that are used with treatment to support individuals in their recovery goals. These services are often provided by peers or others who are already in recovery.
Levels of Care for Substance Use Disorder
The American Society for Addiction Medicine has defined levels of substance use disorder treatment, ranging from early intervention to address risky use of substances, to medically managed intensive inpatient services to treat severe withdrawal symptoms.
Early Intervention
Outpatient Services
Intensive Outpatient/Partial Hospitalization Services
Intensive Outpatient Services
Partial Hospitalization Services
Residential/Inpatient Services
Clinically Managed Low-Intensity Residential Services
Clinically Managed Population-Specific High-Intensity Residential Services
Medically Monitored Intensive Inpatient Services
Medically Managed Intensive Inpatient Services
Substance Use Disorder Treatment Centers and Programs in California :
Nearly half of California's substance use disorder treatment facilities
had programs tailored for clients diagnosed with co-occurring
mental health disorders and nearly 40% had programs for criminal
justice clients.
Co-occurring Disorders 48.5%
Criminal Justice 37.0 %
Pregnant or Postpartum Women 27 %
LGBT  24.0 %
HIV or AIDS  23.9 %
Veterans 20.5 %
DUI 9.4 %
Treatment Centers in California